Posted May 7, 2011, 8:38 PM.
---


Expanding low pressure over the Great Basin area will deliver clouds, lower temperatures, gusty winds and perhaps some light rain or drizzle Sunday through Monday morning.

Drizzle or light rain is possible west of the mountains, in the inland valleys, and gusty winds are forecast to the east in the pass and desert areas.

Measurable rainfall, if any, is predicted to be light, with less than a tenth of an inch forecast. The best chance of rainfall is on Sunday night, but chances will linger through Monday morning. Any recorded amounts will be the first of this May in most locations.

Temperatures will be be in the lower 60's at most the next couple of afternoons, quite cool for this time of year. Predictions are for between 15 and 20 degrees below normal in the inland valleys.

Wind gusts were also expected to be strongest on Sunday night, between 20-35 mph, and up to 55 mph in the deserts.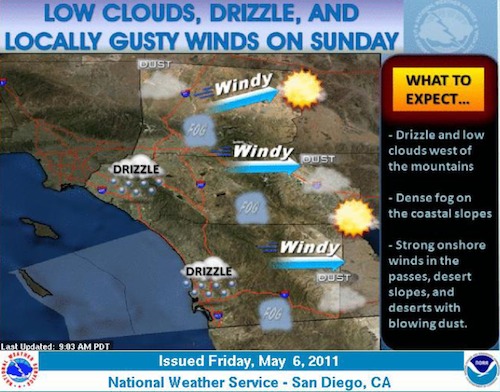 Mother's Day System (courtesy National Weather Service)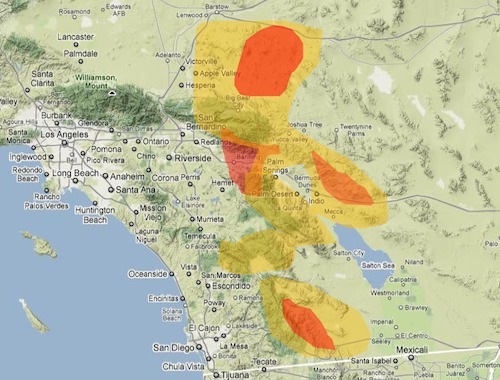 Wind Gusts for Mother's Day (courtesy National Weather Service)
Other Recent Weather News for San Bernardino, California