By Jim Purpura. Posted July 24, 2011, 11:34 AM.
---

The Eagle Fire, burning east of Warner Springs in a remote area of San Diego County, has continued to grow. As of 10 am Sunday morning the fire is just a bit larger than 10,000 acres and is only 35 percent contained.
The Palm Canyon campground has been closed. There are no evacuations.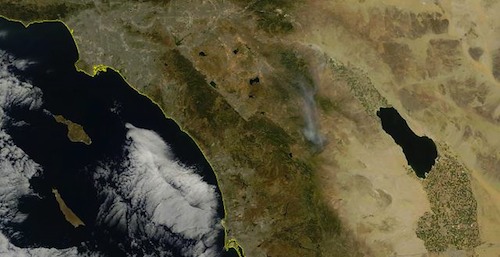 Satellite view of the Eagle Fire smoke plume (courtesy of National Weather Service)
Other Recent Weather News for San Bernardino, California