Posted June 5, 2011, 4:10 PM.
---


The first week of June has mirrored the cooler-than-normal trend we've seen for a while Ventura County, and the outlook for the rest of the month, according to NOAA's Climate Prediction Center, is for normal rainfall and below normal temperatures.

The outlook predicts an equal chance of greater than normal or less than normal precipitation and a 33% percent chance of below normal temperatures for the month.

We're entering what is typically the driest period of the year. June and July generally record the least precipitation, with a little more in August. Summer rainfall is usually due to monsoonal moisture, or from tropical storm remnants, and rarely comes from the west as it does at other times in the year.

June in Southern California is famous for morning marine layer, especially near the coast.

The jet stream has pursued a southerly path for much of the spring, and mild systems are still affecting Central and Northern California.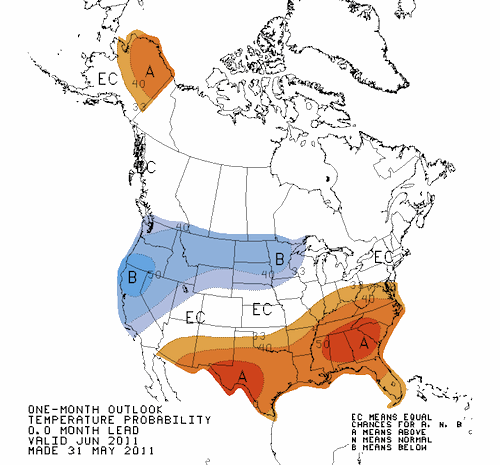 Temperature outlook for June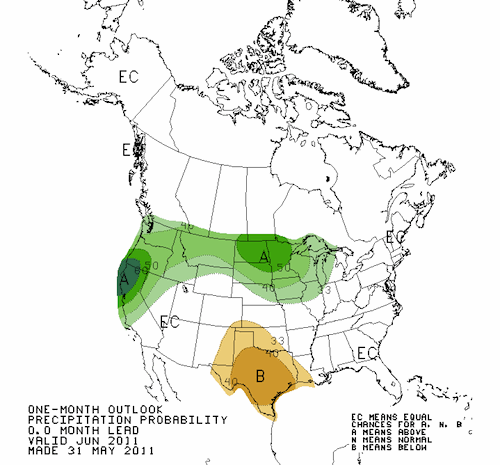 Precipitation outlook for June
Other Recent Weather News for Simi Valley, California